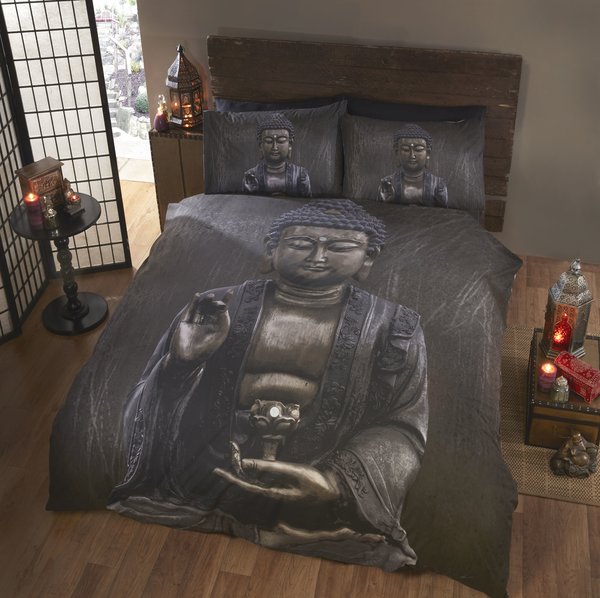 Buddha duvet cover
Buddha duvet cover with matching pillow cases.
This eye catching photographic print with additional jewel-like metallic printing, will add a unique and quirky touch to your bedroom. Created using the very latest in print technology, this bold design has been carefully printed onto superb, easycare fabric.
52% polyester 48% cotton
Machine washable, please follow care instructions on packaging.
Please note: metallic printing may only last 6-8 washes.
Available sizes:
Double duvet cover 200cm x 200cm (includes x 2 pillow cases 50cm x 75cm)
King duvet cover 230cm x 220cm (includes x 2 pillow cases 50cm x 75cm)
(all sizes are approximate)