Looking for the perfect theme for your little one's room? From princesses to pirates we have some inspirational ideas to help you to create the perfect dream room, then finish the look with our range of fun-filled bed sets.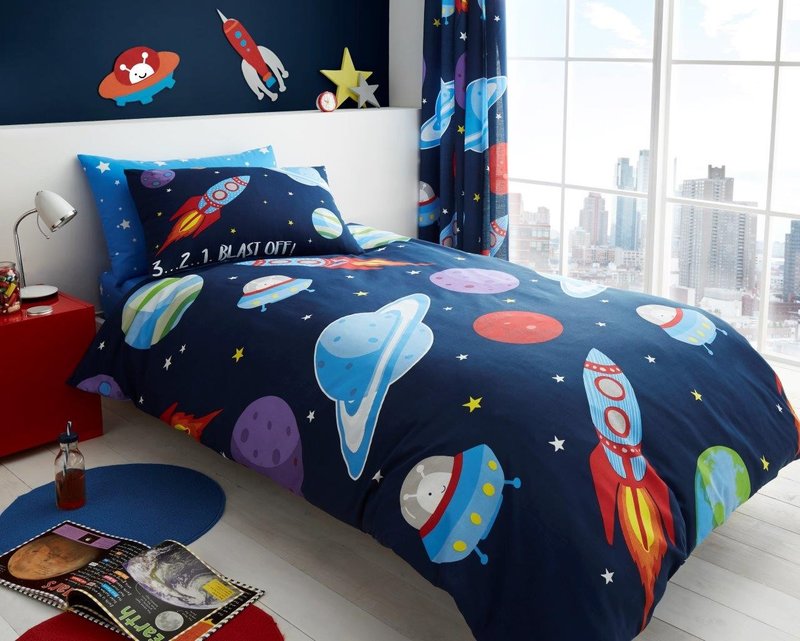 Outer Space single duvet set £11.99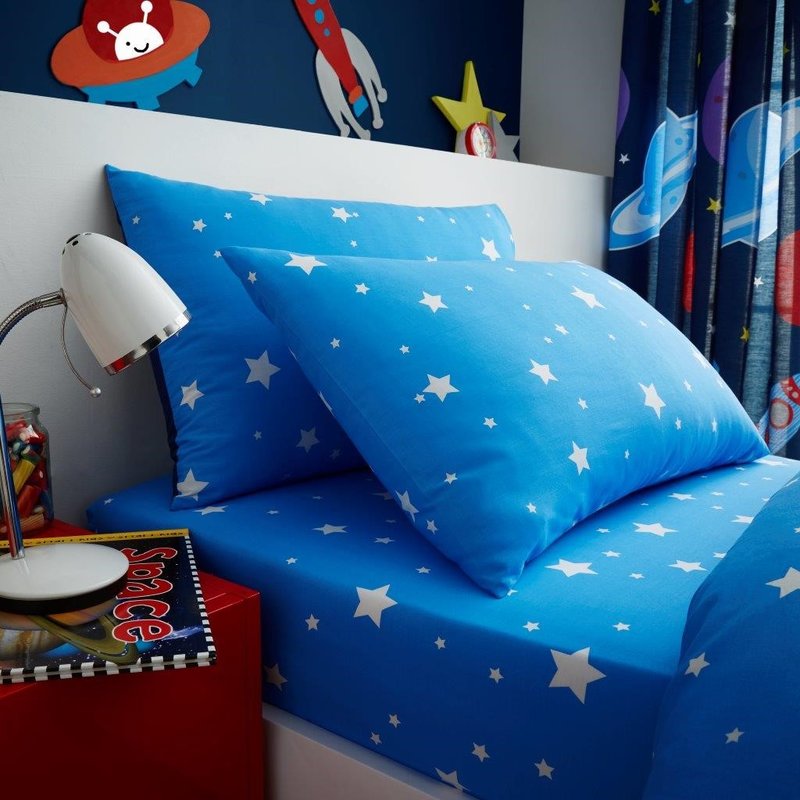 Space theme
Transform your child's bedroom into an outer space adventure. Blue walls will create the perfect backdrop, then add planets, stars and rockets. A nice addition is glow in the dark star shaped stickers, these are perfect for decorating the ceiling. Feeling creative? You and your child could make paper-mache planets which you can hang from the ceiling.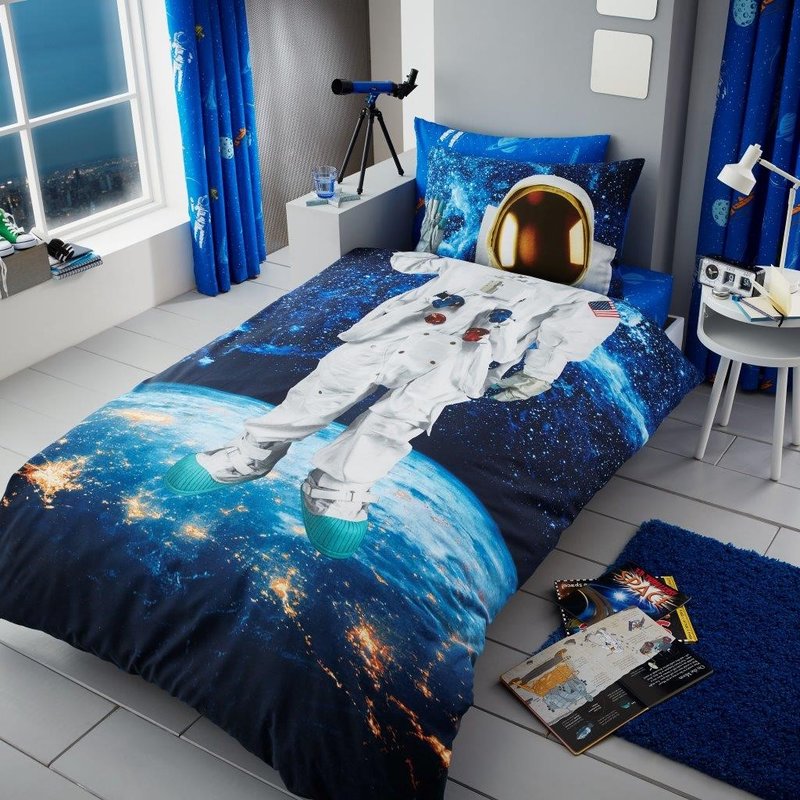 Astronaut single duvet set £13.99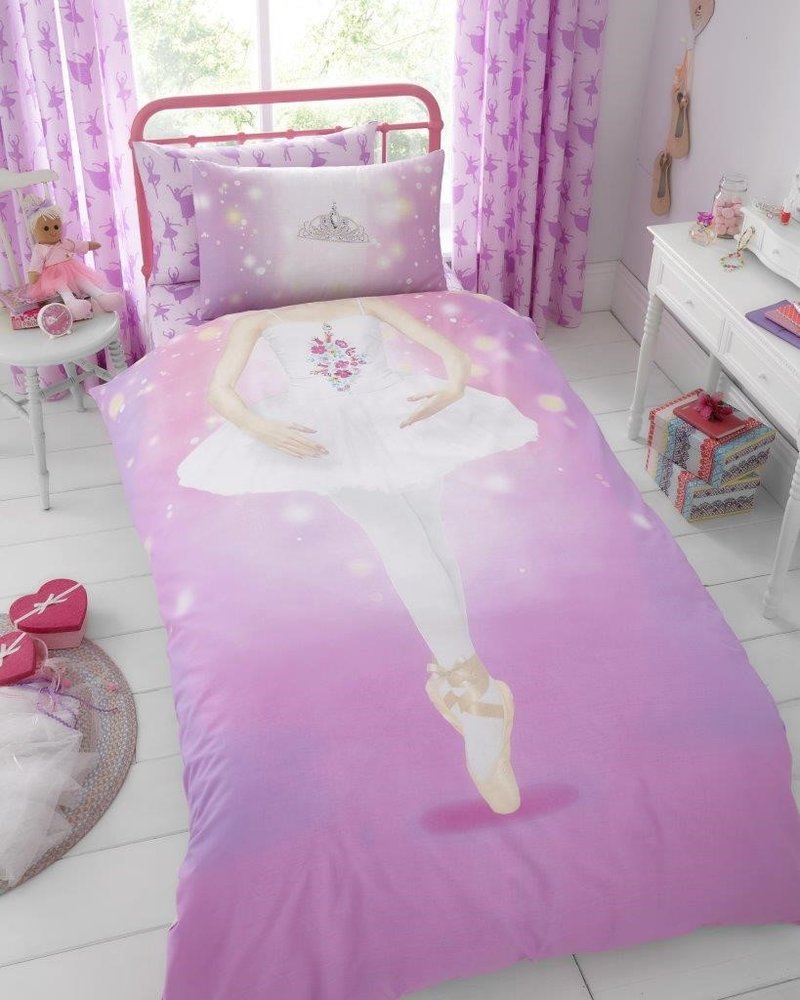 Ballerina single duvet set £13.99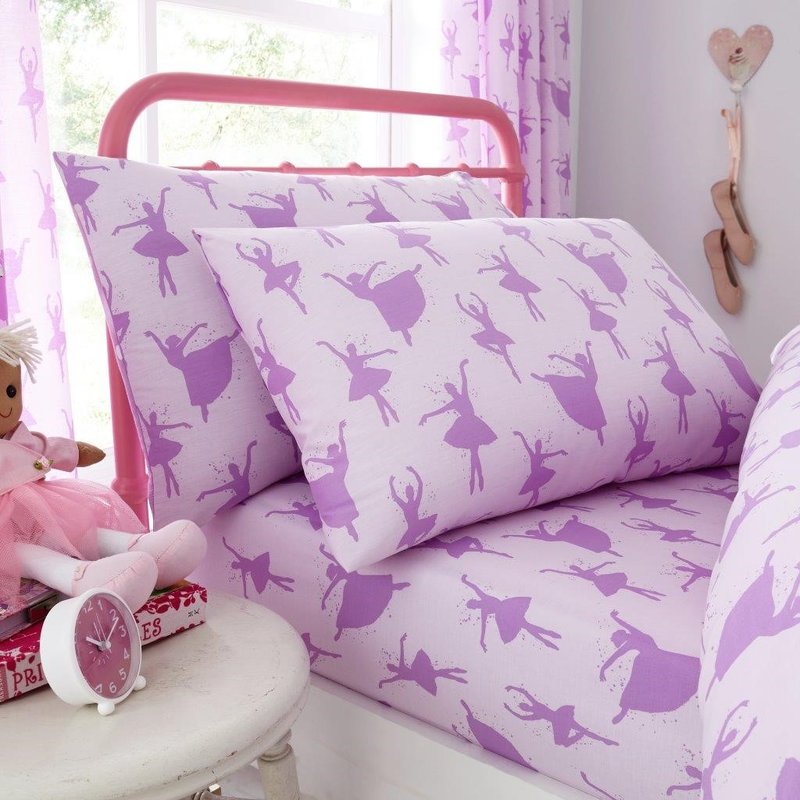 Ballerina theme
For all those little ballet enthusiasts who love dressing up in their tu tu and dancing the night away. Beautiful crisp white walls and pastel colours would create the perfect look. A nice touch would be to add a full-length mirror, so they can perfect their dance moves.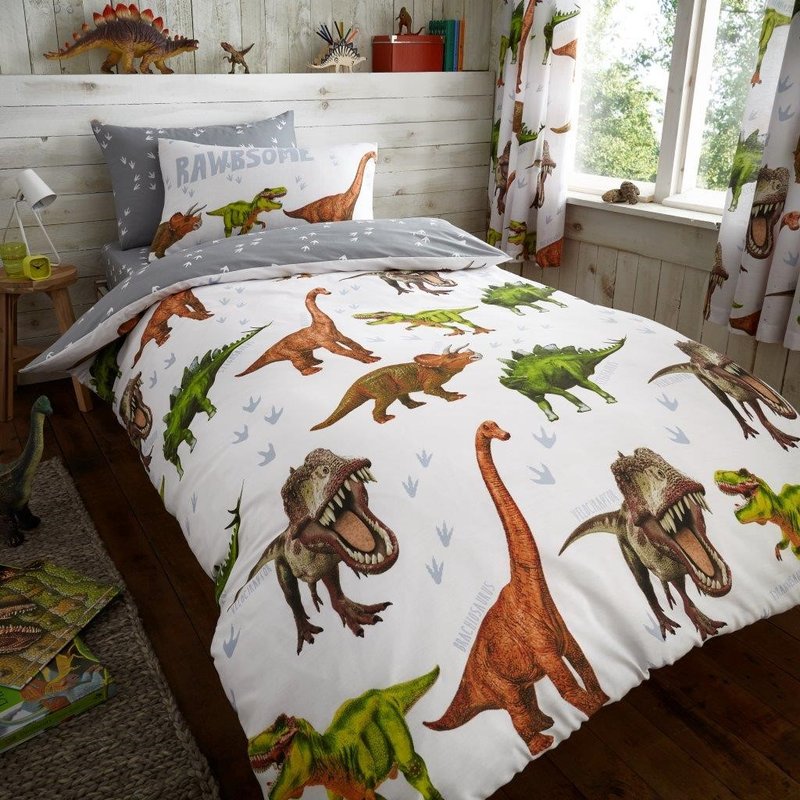 Dinosaur single duvet set £11.99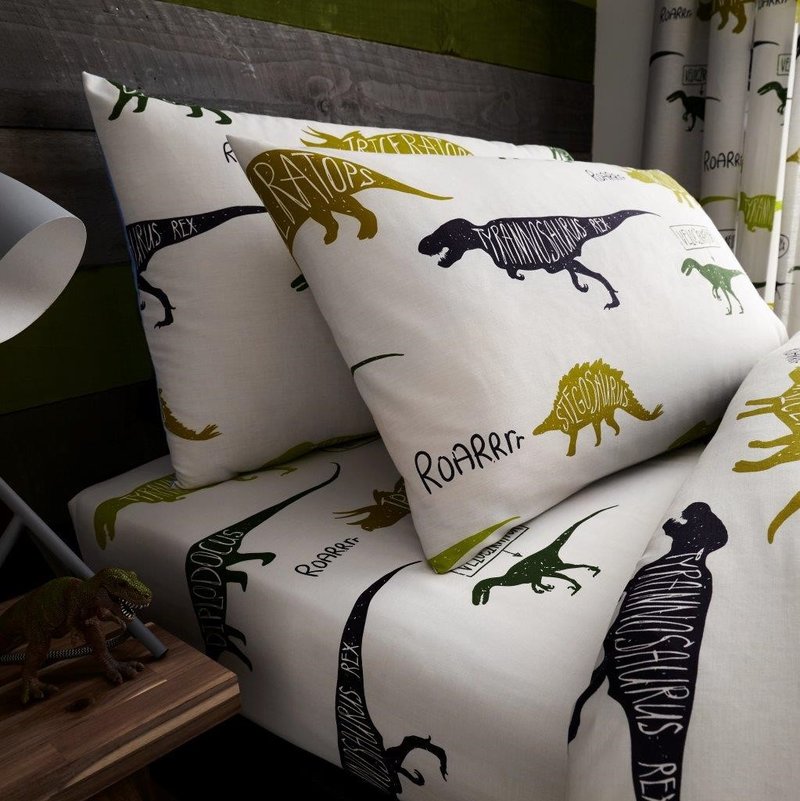 Dinosaur theme
For the braver child, ignite their imagination with a super cool dinosaur theme. Almost every child goes through a dinosaur stage, after all who doesn't like dinosaurs? Dinosaurs can look scary and ferocious so best to decorate with more cartoon like dinosaurs for the younger children. Feeling creative? Turn the walls into a prehistoric jungle, the perfect setting for a Jurassic themed room.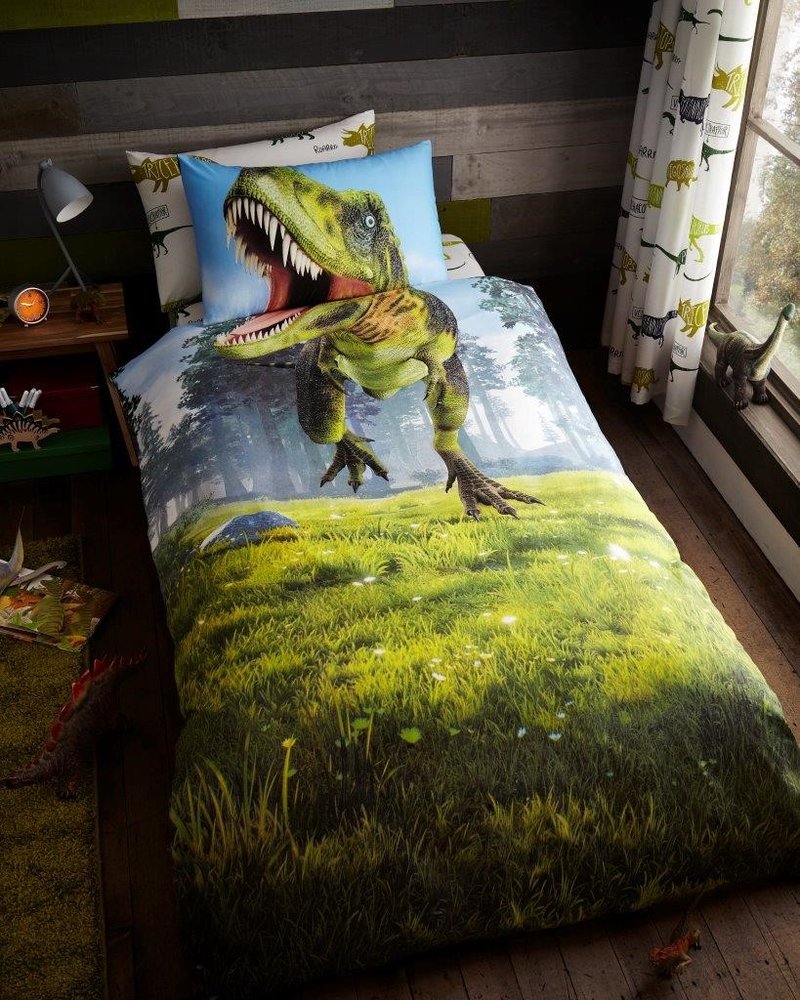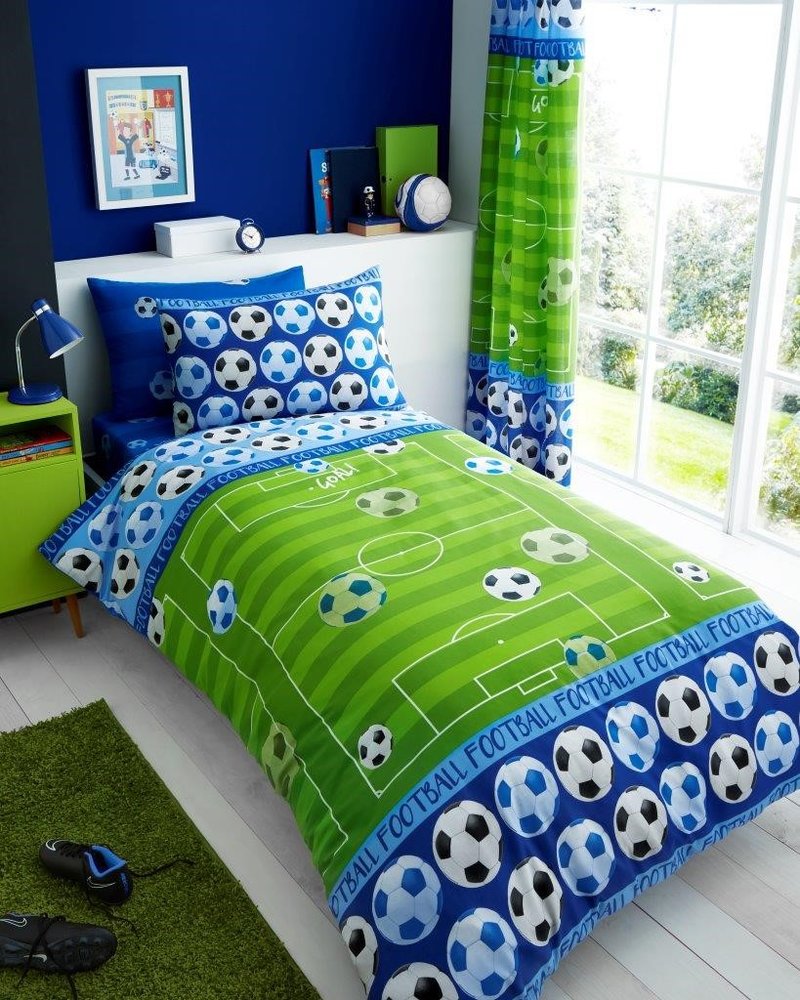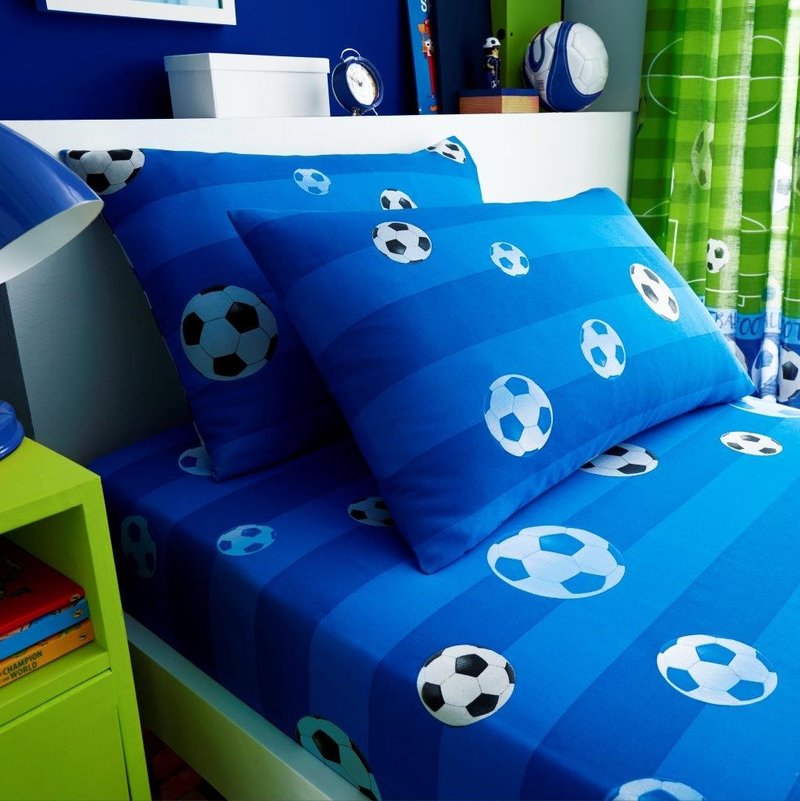 Football theme
A classic theme perfect for all those footie fans out there. If your child doesn't support a specific team, or if they change their mind like the weather then it is best to create a generic look. Adding posters are a great alternative to focusing on specific teams and they can be added and removed easily.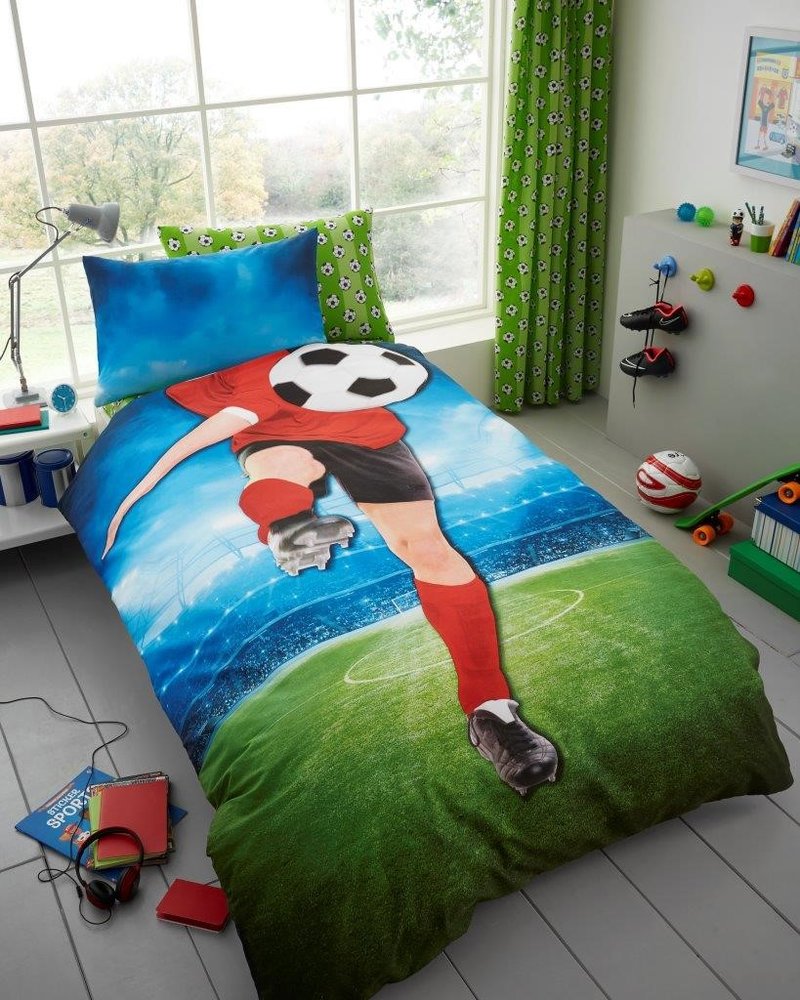 Football single duvet set £13.99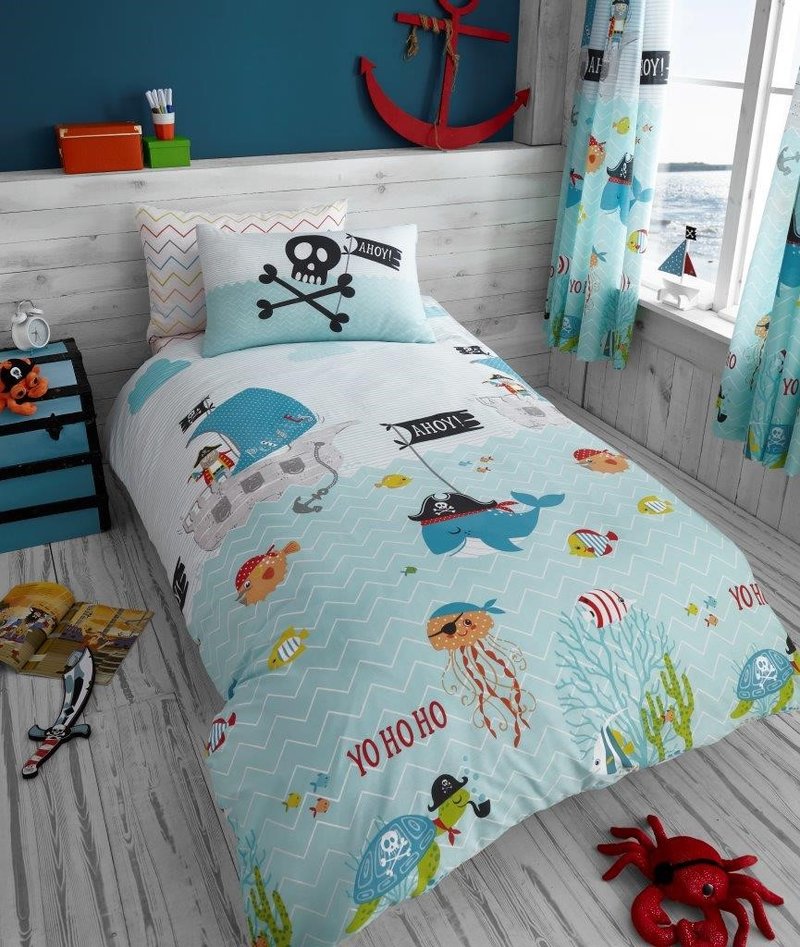 Under the Sea single duvet set £11.99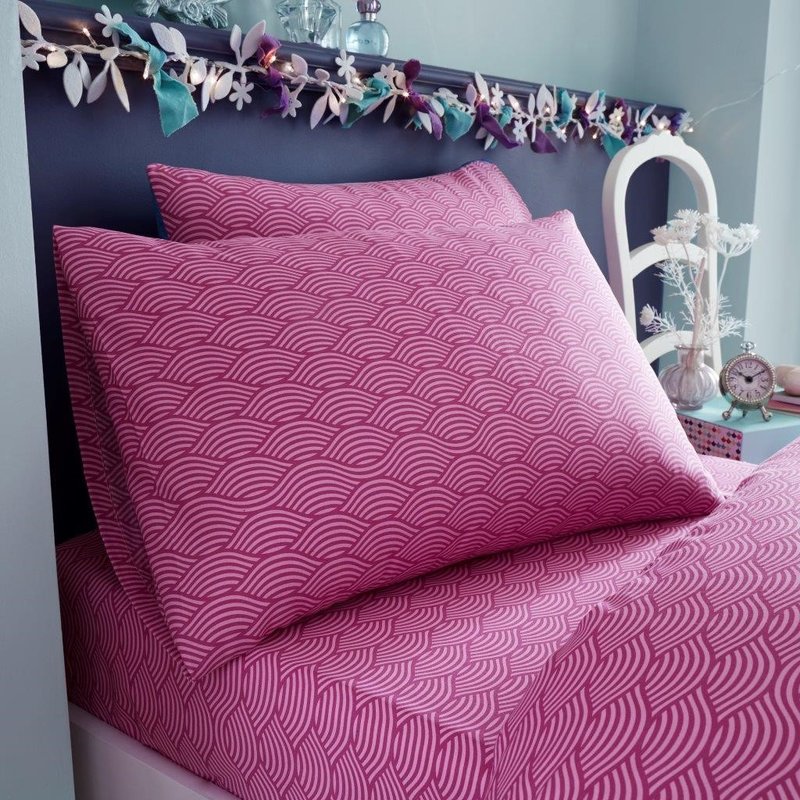 Under the Sea theme
From mermaids to pirates, transform your child's room into an underwater adventure, perfect for all those water babies out there. White washed floorboards and sea blue walls will create the perfect look. Get creative with your child, painting multi coloured fish on the walls is easy to do and will look very effective.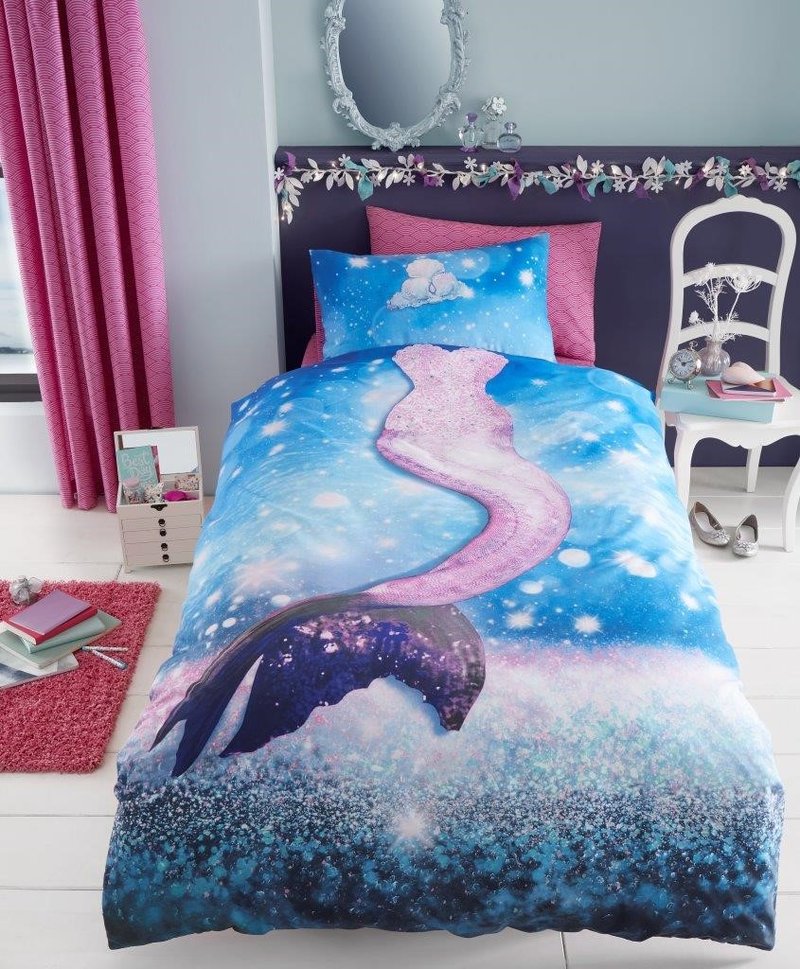 Mermaid single duvet set £13.99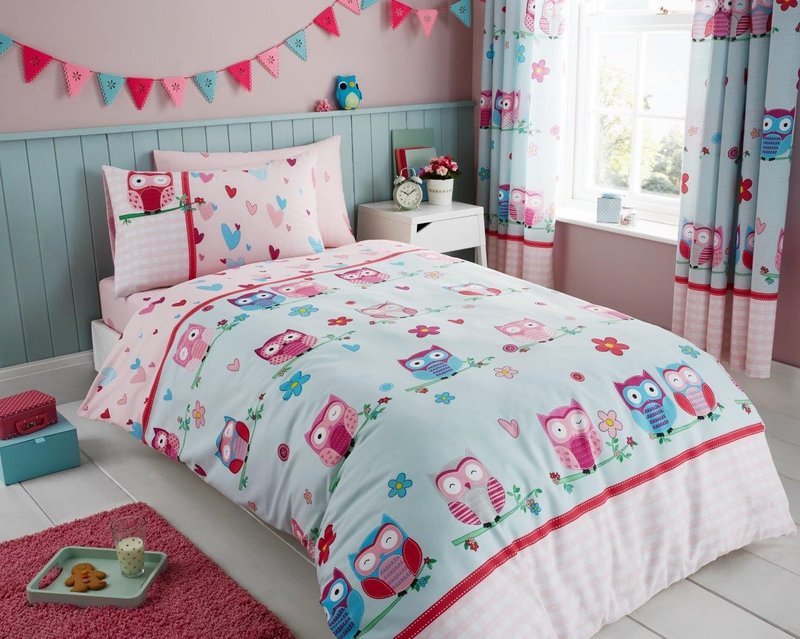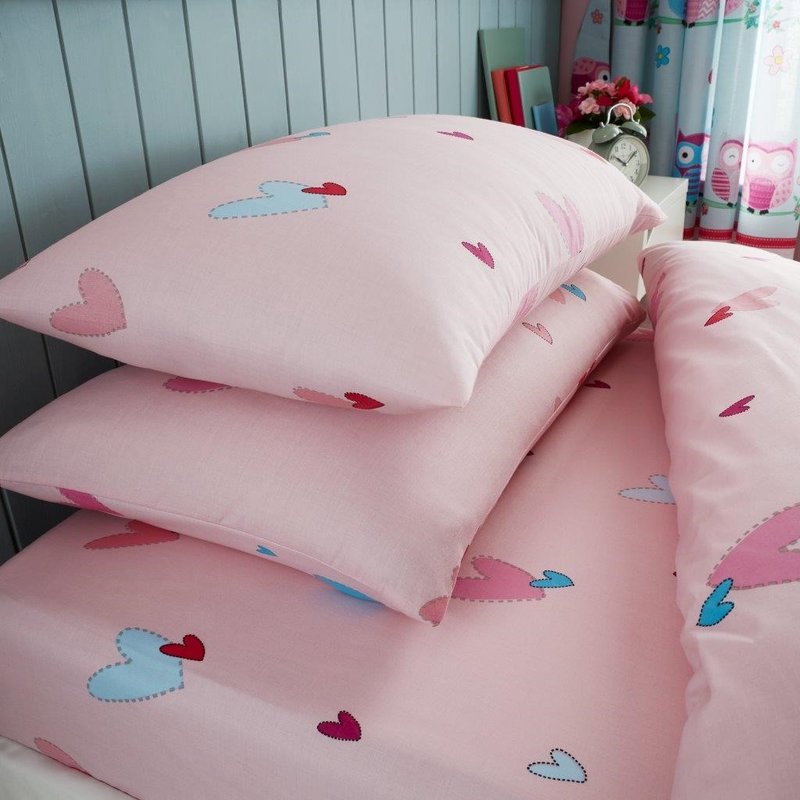 Owl theme

Perfect if you are looking for a more modern theme which is suitable for kids of all ages. Owl themed bedrooms have grown in popularity in recent times. These cute night-time animals are adored by children. To decorate, you could cover one wall with a giant painting of an owl sat in a tree, if this is too challenging you could always use wall stickers.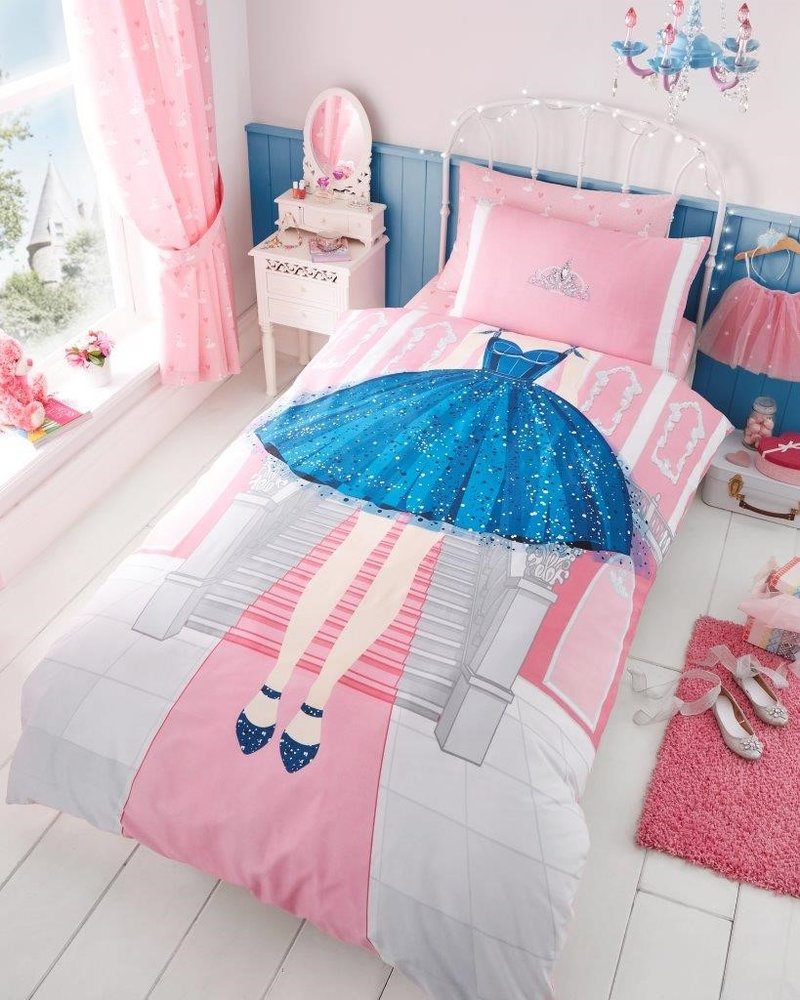 Princess single duvet set £13.99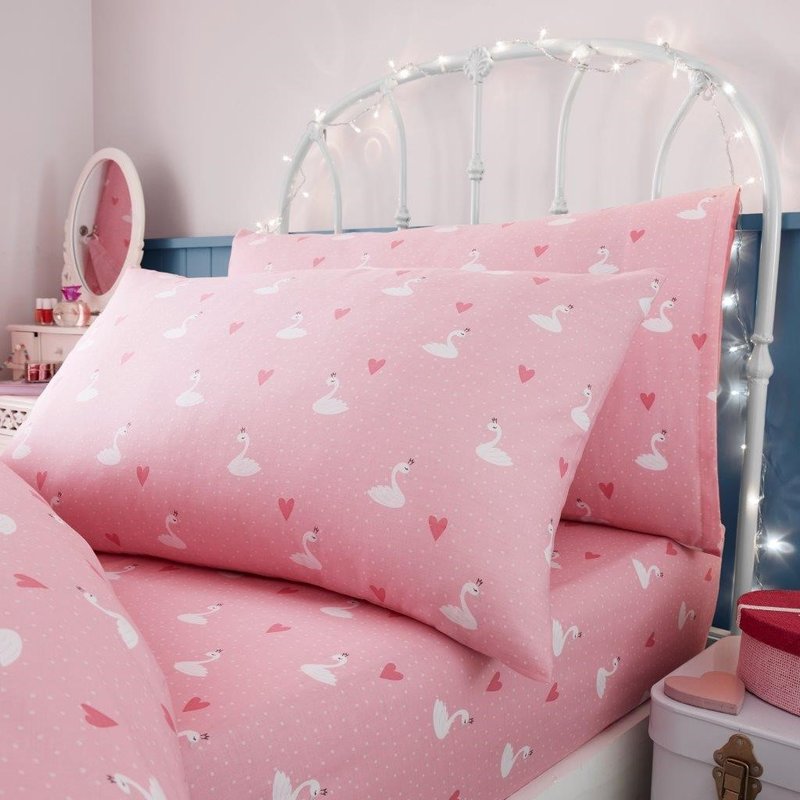 Princess theme
Make your little one feel like royalty with a beautiful princess themed room. Paint the room crisp white or baby pink. You can add some sparkle and a more modern feel by decorating an accent wall with glitter wallpaper. A nice touch would be to add a dressing table and some pretty fairy lights.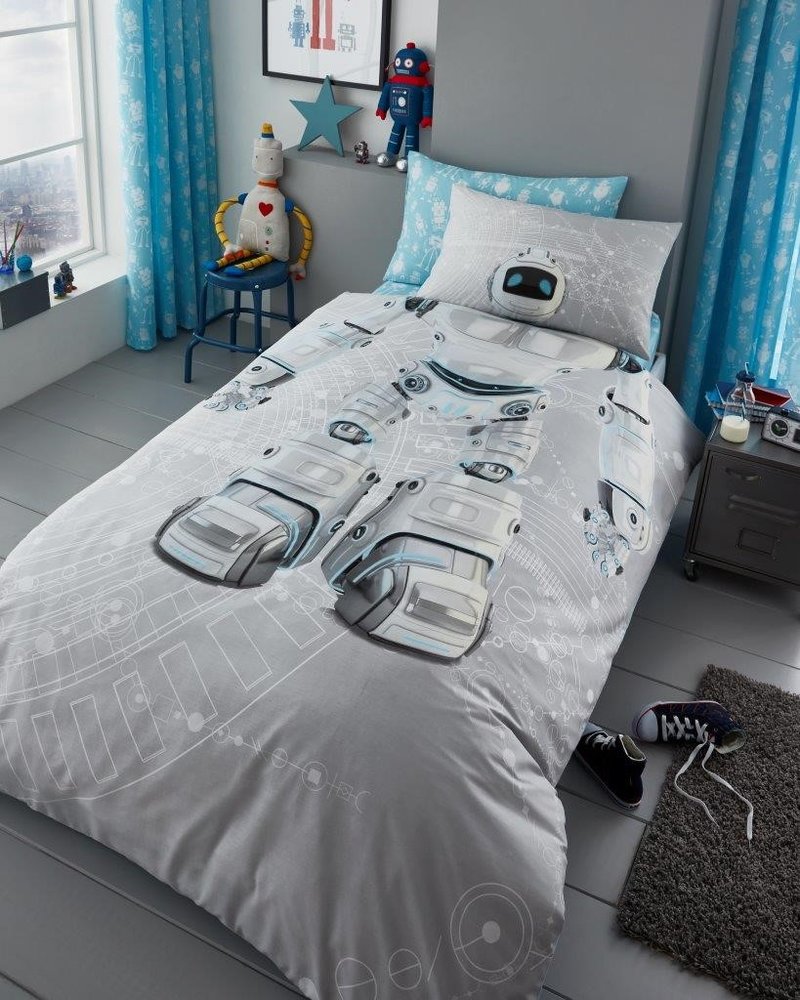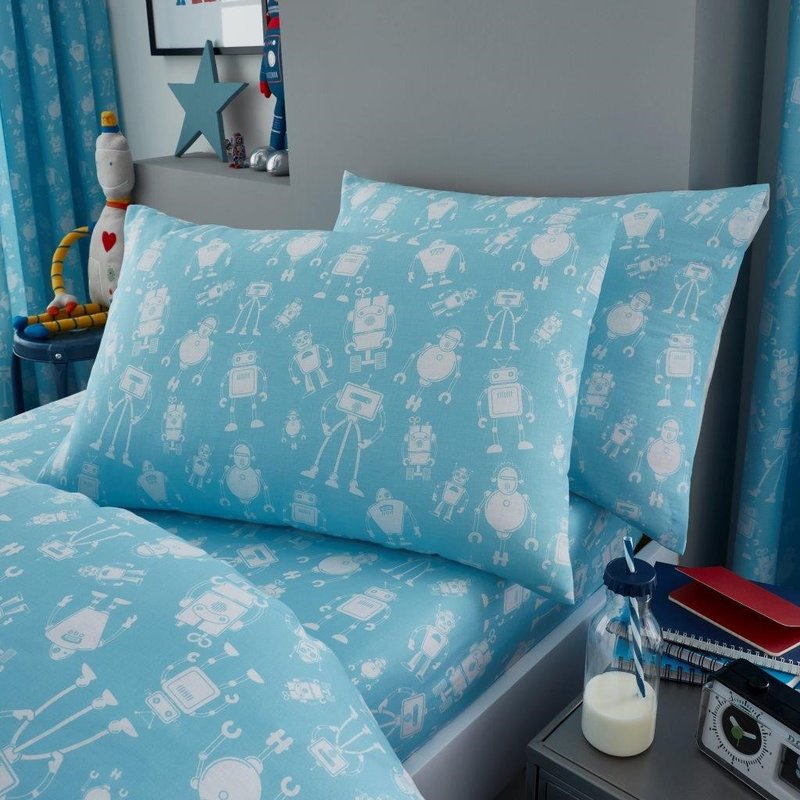 Robot theme                                                                                                                         

A modern theme perfect for children who are interested in science and technology. Use greys and other metallic colours to decorate. Metal shelves & furniture would add to the look. Feeling creative? You and your child could make a giant robot from recycled materials,  this would make a great room decoration.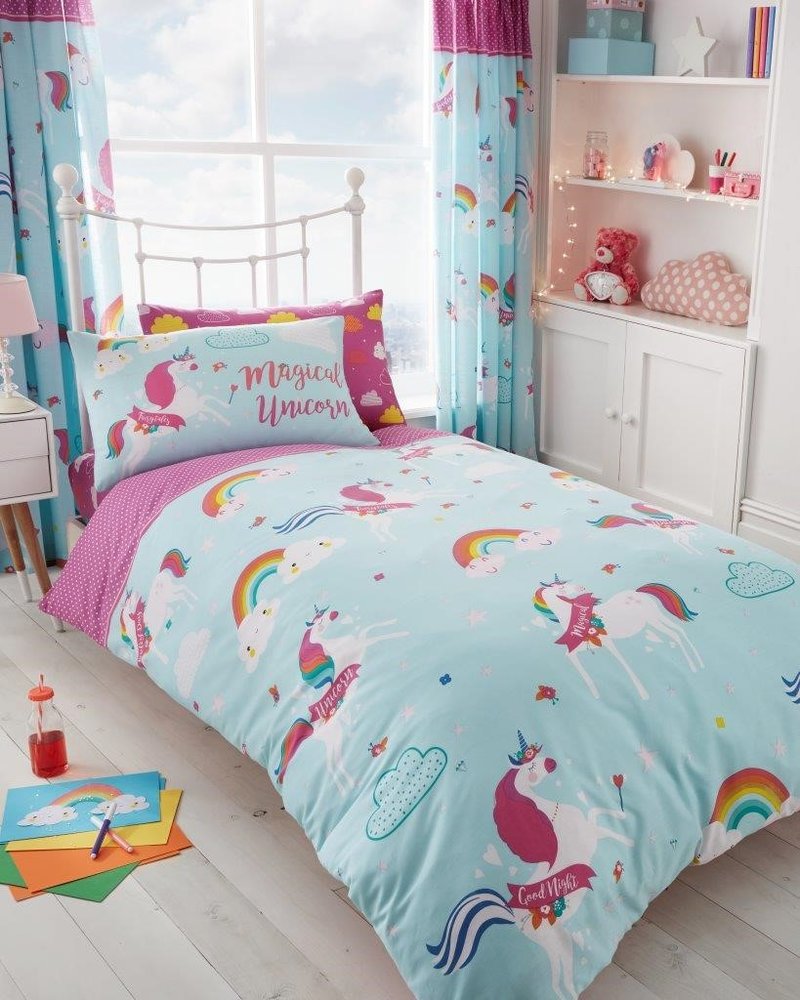 Unicorn Fairytale single duvet set £11.99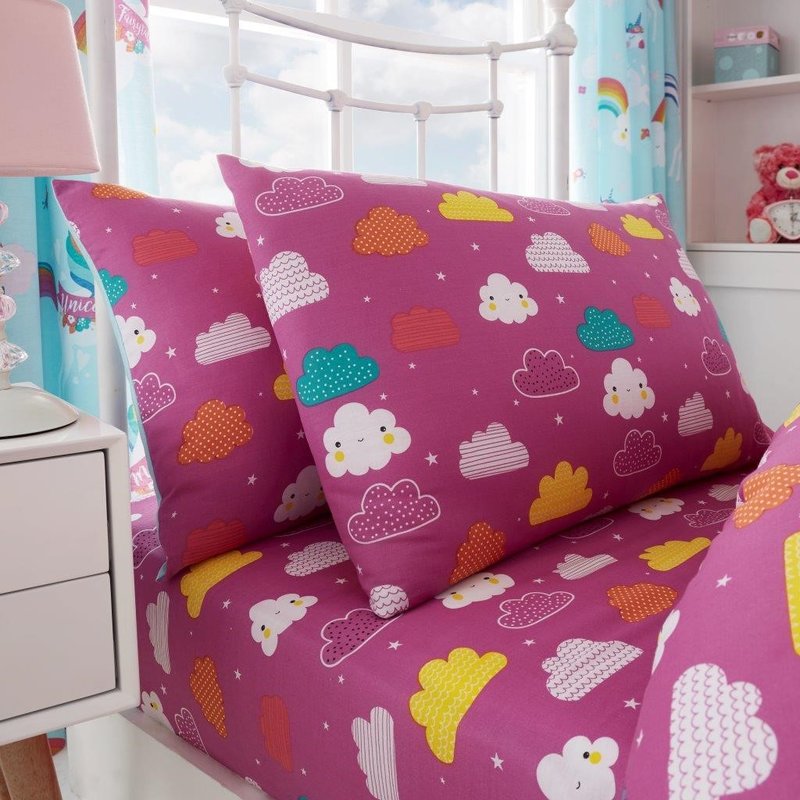 Unicorn theme
Unicorns are very popular at the moment and are a perfect choice when looking to create a girlie style bedroom. Inspire their imagination with these beautiful, mythical and magical creatures. Paint a giant, glittery rainbow across the wall to brighten the room.