Bamboo memory foam orthopaedic rolled mattress topper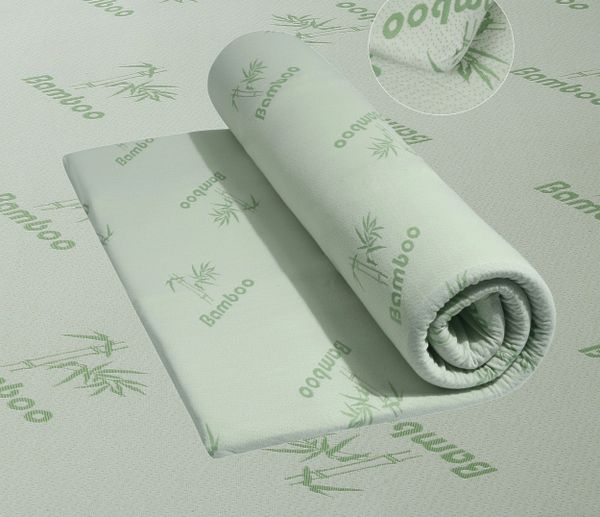 Bamboo memory foam orthopaedic rolled mattress topper
Memory foam orthopaedic rolled mattress topper .
1 (2.5cm) & 2 inch (4cm) approx thickness available.
Made with 100% superior quality foam.
Combines the benefits of memory foam with the cooling comfort of a bamboo fabric cover.
Memory foam shapes to the contours of your body and moulds back into shape when the pressure is released.
Benefits include:
-naturally hypoallergenic
-very durable
-orthopaedic support
-can help reduce pressure points
-distributes weight evenly to alleviate stress on the spine
-promotes excellent spinal alignment
Available sizes:
Single 90cm x 190cm / 35 inches x 75 inches
Double 140cm x 190cm / 55 inches x 75 inches
King size 150cm x 200cm / 59 inches x 79 inches
Super King size 180cm x 200cm / 71 inches x 79 inches
(all sizes are approximate)