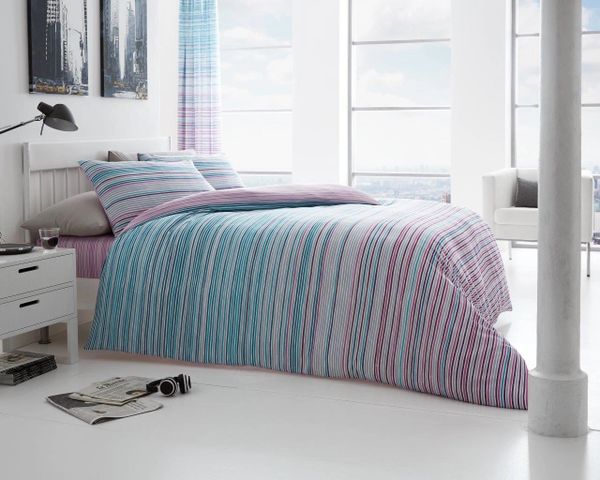 Andrea teal duvet cover
Andrea teal & purple striped duvet cover with matching pillow case/cases.
Made from a superior quality cotton blend fabric 50% cotton and 50% polyester mix which gives them their super soft feel.
Soft, comfortable and highly durable.
Machine washable, please follow care instructions on packaging. Wash separately.
Available sizes:
Double duvet cover 200cm x 200cm (includes x 2 pillow cases 50cm x 75cm)
King duvet cover 230cm x 220cm (includes x 2 pillow cases 50cm x 75cm)
Super king duvet cover 260cm x 220cm (includes x 2 pillow cases 50cm x 75cm)
         (all sizes are approximate)