Hampton purple Egyptian Cotton towels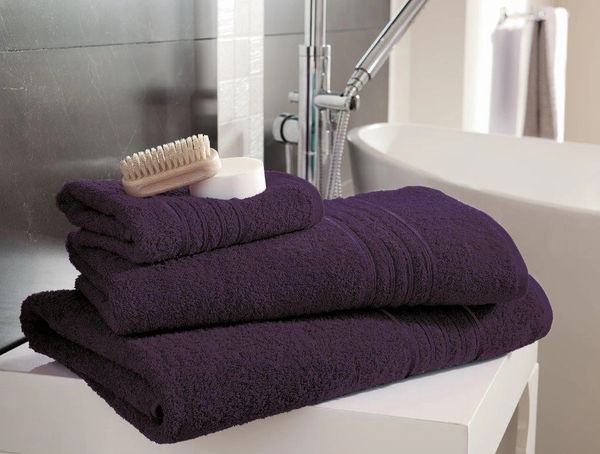 Hampton purple Egyptian Cotton towels
Luxury Hampton purple Egyptian combed cotton towels.
100% Egyptian cotton.
These supersoft, plush, durable towels are made with 100% pure natural cotton, with fibres woven to create tiny air pockets so they absorb moisture and dry extra quickly.
Machine washable, please follow care instructions on packaging. Wash separately. 
Tumble dry low.
Available sizes:
Hand towel- 50cm x 80cm
Bath towel- 70cm x 120cm
Bath sheet- 80cm x 140cm
Jumbo bath sheet- 80cm x 170cm
(all sizes are approximate).