Waterproof terry towelling fitted mattress protector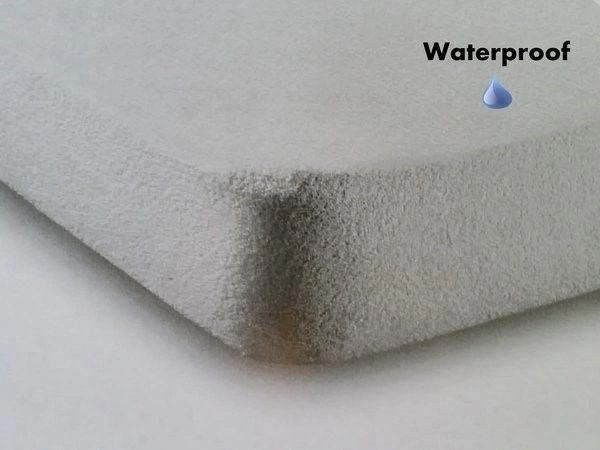 Waterproof terry towelling fitted mattress protector
Waterproof terry towelling fitted mattress protector.
Pillow protectors, cot bed, single, 4ft small double, standard double & king size available.
Quality mattress protector.
Fully fitted (elasticated).
Water resistant.
Bed wetting and incontinent protection. 
Protection from spills, stains and slip ups.
Face: 15% cotton 85% polyester.
Back: PE.
Breathable.
Non allergenic.
Machine washable.
Available sizes:
Pillow protectors pair of 48cm x 74cm
Cot bed 70cm x 140cm (20cm depth)
Single 91cm x 193cm (30cm depth)
4ft small double 122cm x 191cm (30cm depth)
Double 137cm x 193cm (30cm depth)
King 155cm x 200cm (30cm depth)
(all sizes are approximate).